Thank you for attending this course.
Congratulations on completing the course! I wish you have a wonderful journaling voyage.
You may check out my below journals:
Personal Growth Journal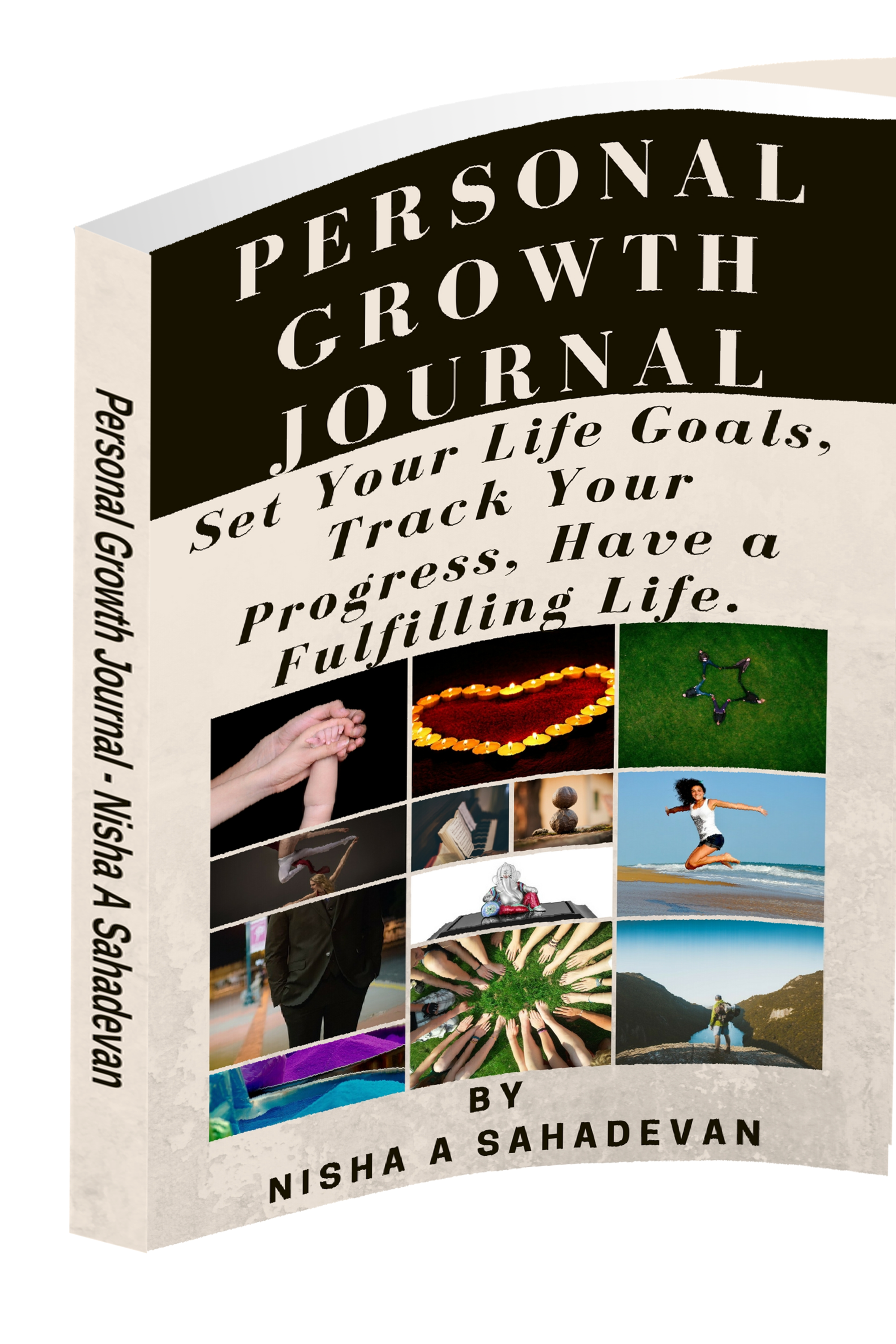 Personal Growth Journal has following sections.
This is the section for you to set your life goals. You will be setting goals for 12 life areas. Prompts are provided to assist you in this process.
This is the section where you get to define the goals for the current year which will help in achieving your life goals.
Here, you get the option to plan your weekly activities to help you meet your targets.
Monthly Review section help you review your progress towards your yearly/life goals. This is an opportunity for you to revisit your goals and make necessary adjustments.
Daily journal prompts will help you not only focus on your goals and learnings. It will help you shift your focus from unwanted things in your life to joy, and happiness.
This journal is filled with inspirational quotes that will motivate you to chase your dreams and enjoy journaling.
Click here to know more about this journal.
30 Days of Gratitude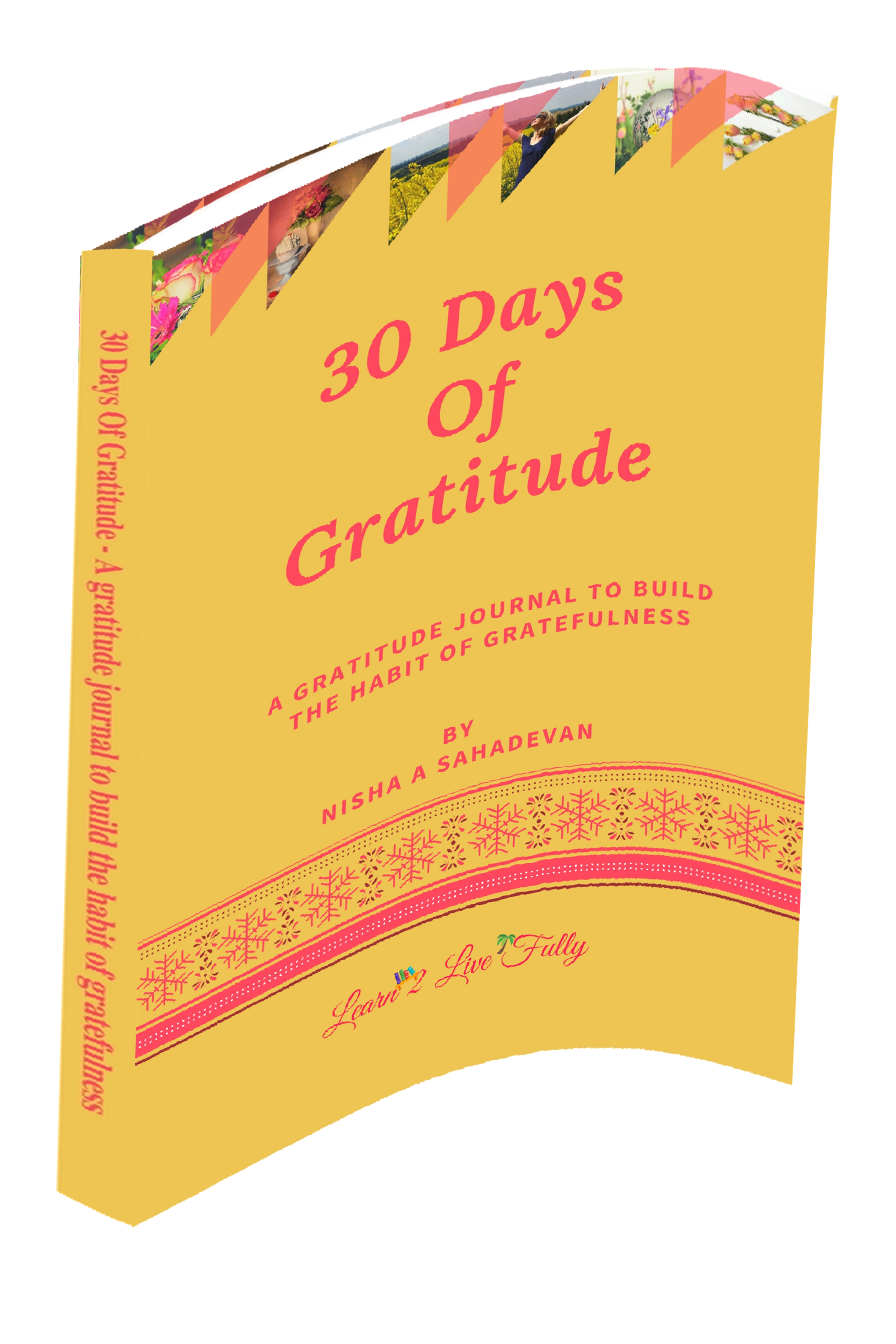 30 Days Of Gratitude is a Gratitude Journal filled with prompts and quotes to encourage you to live a life filled with gratefulness. You will find thirty gratitude prompts help you to recollect your gifts. You will learn to find joy in the smallest things in your life by practicing gratitude.
You will find 30 different gratitude prompts help you to identify the gifts you already have.
30 picture pages to express your gratitude artistically by drawing pictures or sticking images.
You will find quotes that remind you the importance of being grateful through your life.
Click here to know more about this journal.